Online Sessions

Online sessions are facilitated with either Zoom or Skype.
Generally the first session is an hour and a half to two hours. Further sessions are usually about an hour.
When Is An Online Session Appropriate?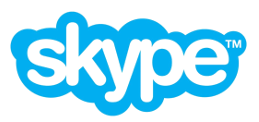 Online hypnosis sessions are ideal if you can't make it to our office for whatever reason: you live outside the Conover/Hickory area, or you prefer a session in the comfort of your own home or office.
How To Prepare For Your Session:
Set aside time for the session when you can focus and be in a place that offers quiet and privacy. A comfortable chair or sofa to sit or lie down is ideal to help you get in a relaxed state of mind.
Suggestions to prepare:
• Make sure you're in a space where you won't be interrupted (even by your pet).
• Turn off your phone or anything that makes a sound.
• Go to the bathroom beforehand.
• If you wear glasses, take them off when we do the formal hypnosis work so you can be more comfortable.
---
CALL NOW for a FREE phone consultation! – 828-367-0679 or REQUEST MORE INFORMATION using our CONTACT FORM
---