Are you ready for a CHANGE in your life?
"Hypnosis for Change" is ready to assist you in YOU taking control of your life!
"Hypnosis for Change" strives to bring the latest, most reliable and effective hypnotic techniques to our community. Start NOW!
Online Sessions Are Available!

Online hypnosis sessions are ideal if you can't make it to our office for whatever reason: you live outside the Conover/Hickory area, or you prefer a session in the comfort of your own home or office.
Click HERE for more information on online sessions.
---
CALL NOW for a FREE phone consultation! – 828-367-0679 or REQUEST MORE INFORMATION using our CONTACT FORM
---
Mission Statement
It is the purpose and mission of "Hypnosis for Change" to provide hypnosis services and education. We provide modern, professional, hypnosis services to the local area. We strive to educate the community at large about the use of hypnosis.
As we provide services in our field we also strive to add to the knowledge of our field by developing advanced techniques that benefit the community.
Certified Consulting Hypnotist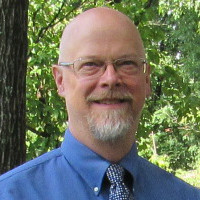 Because of the background that our hypnotist brings to" Hypnosis for Change", we provide hypnosis for most issues for which hypnosis sessions are appropriate. Examples include, hypnosis for weight loss, stop smoking, eliminate bad habits (nail biting, cheek, biting, hair, pulling, etc.), relaxation, stress management, fears and many medical issues that have a psychogenic or stress component (i.e., sexual issues, premature ejaculation, obsessive compulsive disorders, sleep problems such as insomnia, pain management, etc.).
It's Easy to Come To Our Location From the Surrounding Charlotte-Mecklenburg and the Hickory Metro (Unifour) Areas in North Carolina
Brookford
Catawba
Charlotte
Claremont
Connelly Springs
Conover
Denver
Granite Falls
Hickory

Hildebran
Huntersville
Icard
Lenoir
Lincolnton
Maiden
Mooresville
Morganton
Mount Holly

Newton
Rhodhiss
Rutherford College
Statesville
Taylorsville
Valdese
---
This information should not be treated as a substitute for advice given by your General Practitioner, Medical Doctor, Psychiatric Professional or any other Healthcare Professional. We encourage you to check with your Physician before attempting any new therapies. Success from any kind of: coaching, self-taught techniques, positive mental attitude and wellness tools or hypnosis cannot be guaranteed. Individual results will vary greatly and in accordance to your commitment, effort, determination, hard work, and ability to follow directions.